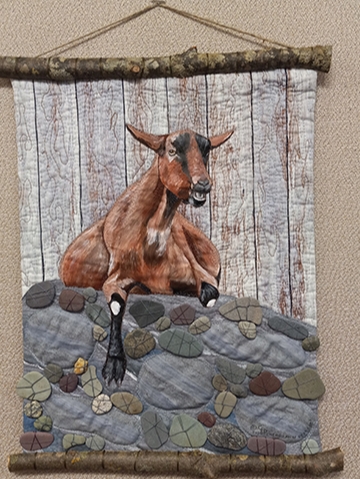 Goat on rock pile
A diverse collection of artist's interpretation of Sticks & Stones.
Show runs from 9/23-11/6.
An amazing show not to be missed. Also, while visiting Fiddleheads Gallery & Gift Shop, be sure to take a chance at winning one of the many themed raffles selected especially for this show!